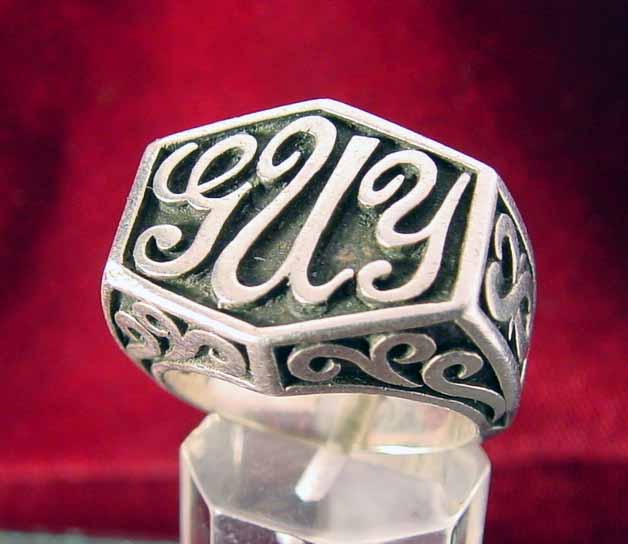 My Big Ring
Custom design your own initials ring.
Choose your letters, select a font, then adjust each letter size and position.
Size of first letter

point
1-250

Size of second letter

point
1-250

Size of third letter

point
1-250

Ring size (US): or

diameter: or
You'll need to use Safari 3.1 to see these fonts.
Font
or type in a font that's installed on your computer
italic bold

Metal:
When you're finished, take a screenshot (Ctrl+Alt+Print_screen), paste it into a new image or word document, then email it to rudy@mybigring.com.